New Patients at Fowler Chiropractic Office
As one of the longest established offices in Amesbury, Fowler Chiropractic Office prides ourselves in providing honest answers to your questions and clear solutions to your health concerns.
Your First Visit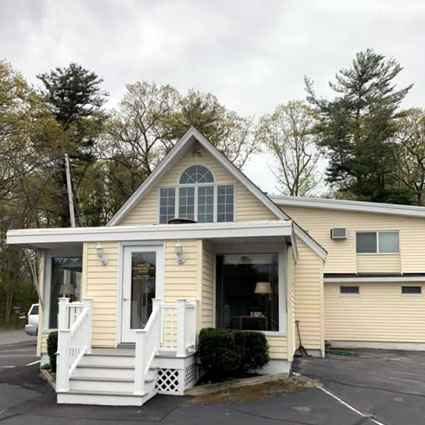 On your first visit to our office we will take a thorough case history and determine if yours is a chiropractic case. If it is then we will perform an exam and very likely take some x-rays to see your spine.
First you will fill out some short paperwork and then, you will consult with Dr. Fowler regarding your condition. If yours is a chiropractic case, a thorough examination will be performed and x-rays may be taken. You may then have a short therapy session. You should plan to spend 45 minutes to 1 hour on your first visit. Please wear comfortable clothing as you will receive treatment and any therapies we deem necessary.
Clear explanations in terms you can understand.
The purpose of your consultation with the doctor is to discuss your health goals and see if chiropractic is likely to help you. If it looks promising, a thorough examination will help identify the cause of your problem.
Regular Visits to our  Practice
After the investment of time needed on the first visit, many patients become concerned that every visit will be of equal length.
Actually, a typical office visit may require just 10 -15 minutes. You'll receive an adjustment and any therapy you need.
But don't think the brevity of a regular visit lessens its value! With the groundwork laid, we can quickly size up what your spine and nervous system, adjust you and get you on your way.
During a typical office visit you will check in and proceed to the therapy suite (if applicable) and then to the doctors waiting room. You will be seen promptly. We pride ourselves on being on time! Contact us today to book your appointment.
CONTACT US

---
New Patients at Fowler Chiropractic Office | (978) 388-2170